Welcome to Westbrook
Port Elizabeth's newest suburb set just outside the hustle and bustle of Port Elizabeth
Established on gently undulating slopes, Westbrook's beautiful residential security villages offer you secure family living in affordable designer homes within walking distance of a Curro School.
Far enough away from the hustle and bustle, you'll find life a walk in the park – along with a laidback lifestyle, you'll enjoy excellent value for money and sound long-term property investment returns.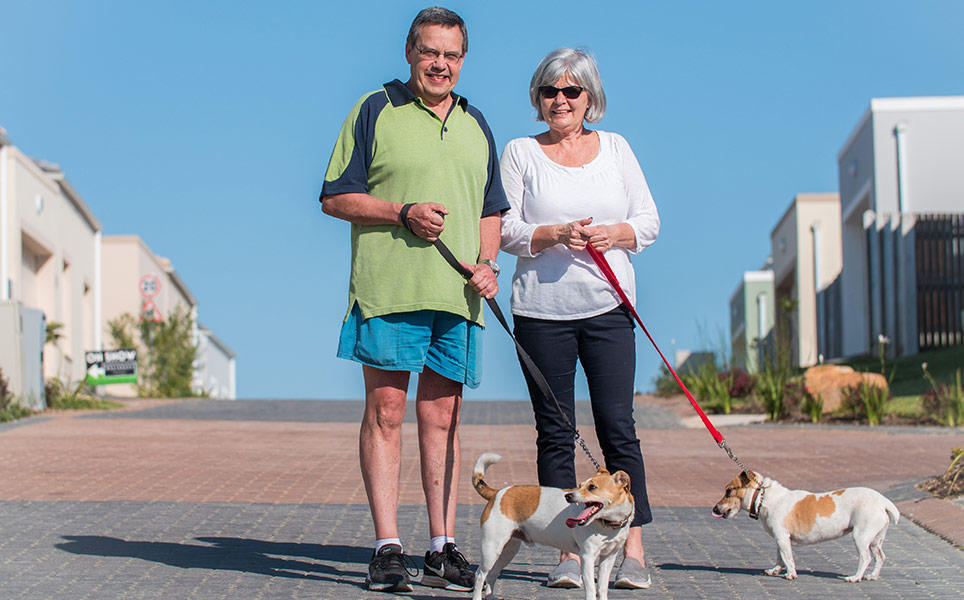 What's nearby What's nearby
Close to the city & with many attractive lifestyle amenities.
Welcome to superb suburban living at Westbrook
Perfectly positioned on Port Elizabeth's modern western boundary, Westbrook can be reached via four entrances, including one from Burchell Road, off the main route of Old Cape Road. It also enjoys easy access to the N2 highway, and everywhere beyond.
Close to the city and with many attractive lifestyle amenities, recreation and leisure facilities on its doorstep, Westbrook is also minutes from the 250 stores, restaurants and entertainment attractions of Bay West Mall.
9 min
Baywest Mall Shopping centre
10 km
Nelson Mandela Bay Stadium
20 min
Port Elizabeth International Airport
Our villages Our villages
9 Villages in Westbrook
Secured for your safety
We're building the newest suburb in Port Elizabeth with family being our top priority. In order to make Westbrook as family-friendly as possible, we're making sure it's as secure as possible – with walkable streets and a wonderful 5km outdoor track around the estate for walking, cycling and running.
With The Ridge almost sold out and fully occupied, we're working hard on the next phase of Westbrook – River Dale. This next phase of Westbrook offers 3- and 4-bedroom homes that are perfect for families.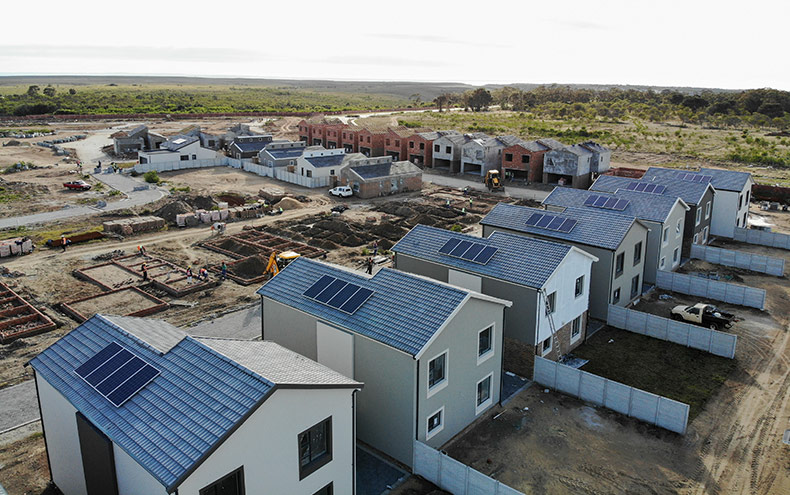 Map Overview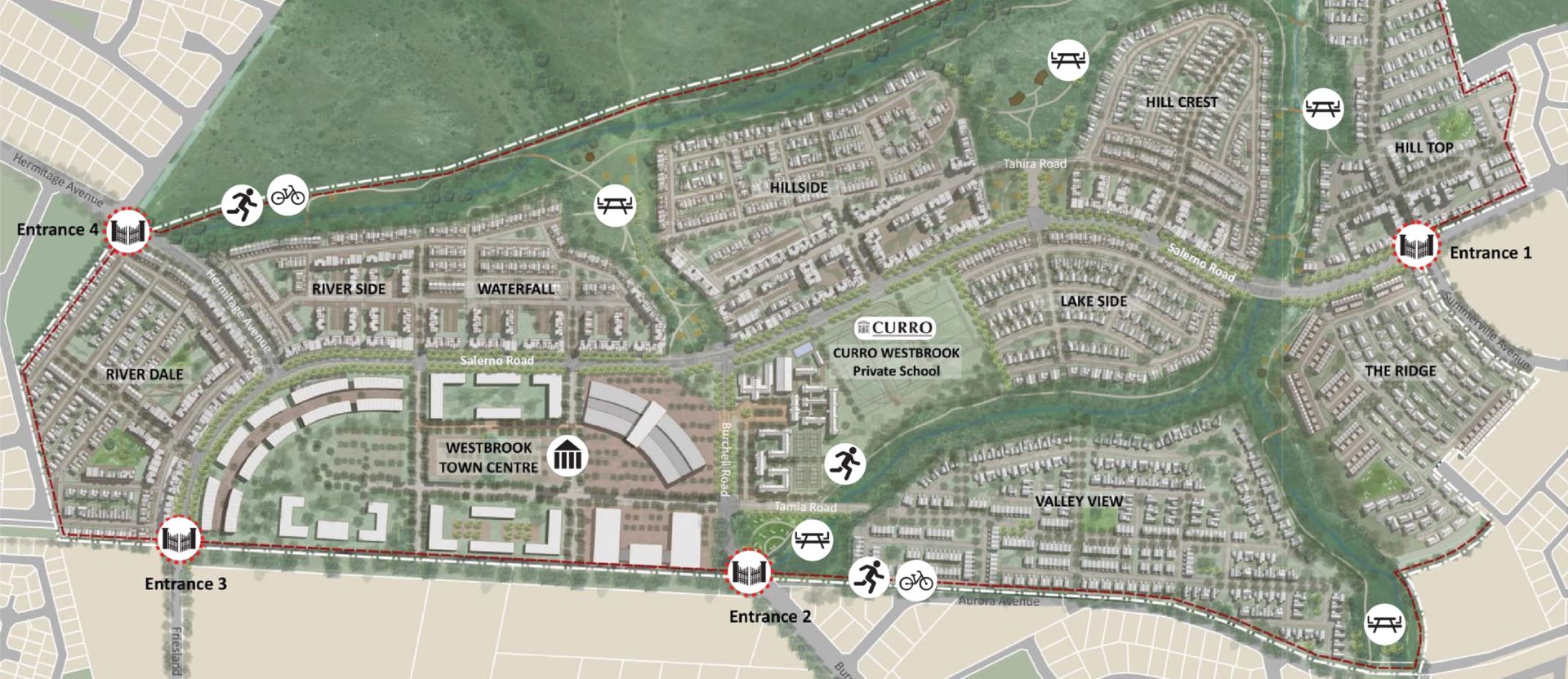 ENTRANCES
CYCLING TRACKS
TOWN CENTER
RUNNING PATHS
LEISURE & RECREATION
CURRO PRIVATE SCHOOL
Request a viewing
Interested?
Here's why you should come see our stunning selection of available homes:
Amazing location, architecture and value.
The ultimate carefree lifestyle experience.
Excellent security with "lock-up-and-go" freedom.
A brilliantly convenient environment.
Family-friendly spaces throughout the entire estate.
Amdec Group will use the information you provide on this form to be in touch with you and to provide updates and marketing. By clicking "submit", you agree that we may process your information in accordance with our terms. We will treat your information with respect. For more information read our privacy policy.